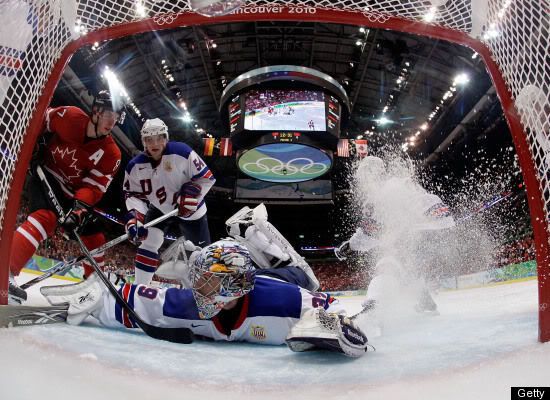 One thing about me that you may not know is that I am a HUGE hockey fan. I have been one since I went to a big college hockey school. I have been a devoted Toronto Maple Leafs fan for years, yes I am admitting it. Even though they have not won a Stanley Cup in years, I am a devoted blue and white fan.
I love hockey and have enjoyed watching this years Olympics where Team USA has gone undefeated. My two year old even enjoys watching the games with me shouting goal when the score. He is going to be a hockey player, I just know it!
Team USA plays today at 3:00 ET vs. Team Canada. I am hoping it is going to be one of those amazing games for the ages. Unfortunatly I have to work today so my devoted husband is going to tivo the game so I can watch it after I get home from work tonight. We will have some Labatt Blue and a BBQ Chicken pizza and watch the game.
Good luck Team USA, bring home the gold!